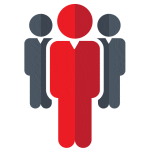 Relationships
We promise to always treat you,
our customer, as number one.
Not number 324.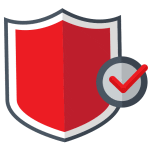 Reliability
We promise to always be
your reliable source for the
technology that fits your IT strategy needs.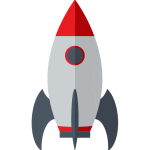 Responsiveness
We promise to always be there
when you need us with
rocketship fast responses.
We are an extension of your company.
We understand that you come to us with unique needs, goals and business objectives. We're here to help you walk through each of your technology needs, explore how they are all inter-connected and collaborate on IT solutions that make sense for you. Customized, strategic and one-of-a-kind, we build a bespoke IT strategy as unique as your busines. . We'll help you see the big picture and connect all the dots to the perfect IT solution. Your solution.
Cloud Ready Technology – phone solutions, servers, backups & more

Remote & Onsite Support – issues will be handled quickly and efficiently

Strategically-Planned IT Solutions – IT infrastructures with your goals in mind

Unified & Simplified – voice, mobile, email, storage, all in one place

Access From Anywhere – cloud solutions offer a connection anywhere
Your technology infrastructure and support systems should be as simple and flexible as possible. Your systems should not restrain your business from scaling rapidly when needed. You may be tempted to focus solely on thet immediate costs and needs of upgrading your IT strategy, but this approach will only hinder your growth in the long run. Considering how these IT solutions will grow with your business and the mid-to-long-term implications of your IT solution is what we do best.
It all starts with a conversation.
We want to hear from you about your business, your needs and your goals. We'll ask some questions and listen to your answers.
Then, after we've discussed today's goals and tomorrow's aspirations, we'll prepare an IT strategy that addresses your specific needs. No canned solutions.
No sales pitches. Just a partner you can trust to give you the best expert advice and provide the highest level of service.
Get started by contacting us through the form here or by calling 888.397.7662.