Minnesota
212 W Main St.
Waconia, MN 55387
Washington

1900 Belmont Loop
Woodland, Washington 98674

About TechStar IT Services
Founded in 2005, TechStar has spent years architecting managed IT services for their clients with a main focus on customer service. They have grown, moved, and added staff, but the focus remains the same as it was on day one–listening to their customers' needs and finding the right solutions to make their businesses run better and be more successful in all they do.
TechStar currently works with a diverse range of clients and industries, including oil and gas, municipalities, schools, construction, financial services, and manufacturing. Their focus is small to medium-sized businesses. Techstar managed IT services is a fast-growing company with a commitment to continuous improvement and making their client's businesses better every day. Long term partnerships and relationships are what drive TechStar managed IT services, and they are committed to answering these questions:
What is your business and what are your IT services needs?
What is the best custom solution to fit those needs?
What are the pros and cons of that solution?
What managed IT services solution would we select if this was our business?
Focusing on the answers to those questions is what makes TechStar a stand out partner in the IT services industry.
Meet the Leadership Team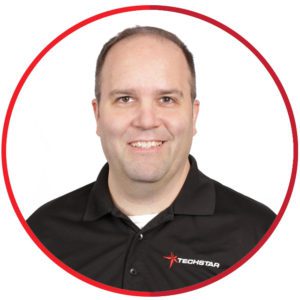 Paul Bunn
Founder/CEO  
"I love having the opportunity to get better every day!" Paul enjoys the opportunity to see his clients and his staff grow and become better. In the ever-changing IT services environment, he loves the adventure of not knowing what each day will hold, and the chance to be exceptional. As he shares, "At TechStar, we empower our people and give them the tools to achieve great results and have fun."
For Paul, his goal is to constantly be the best:. The best IT partner. The best team. The best boss. One of the things he enjoys most about TechStar is the opportunity to sit with clients and marry technology with business to architect the perfect solutions. As he says, "I'm constantly asking myself when I am with our clients, if I owned this company, what solution would I want?" That question keeps him and the TechStar managed IT services team focused on providing the best and most efficient solutions to their customers every day.
Paul enjoys reading, playing racquetball and spending time with his family. If he could have a superpower, it would be to make everyone happy, the sign of a true TechStar.

Nathan Vilmain
Dir. of Operations/Solution Architect
"We are excited to continue the development and partnership with all of our clients as their IT Department. Our focus over the last few years has been to increase the level of IT services we provide by focusing on prevention, versus reaction. We have accomplished this by creating detailed documentation, network monitoring, management standards, standard operating procedures, and a security-first mindset. We are driven to help our clients leverage managed IT services to help them stay relevant in the ever-changing business landscape."
"I enjoy being able to help define and refine processes, looking at solutions and how they will scale over time for our customers." Nathan works hard for TechStar's customers to find inefficiencies in their systems and provide them with simple solutions to complex problems. Making technology a bit easier for customers to understand is a main focus for Nathan.
Nathan specializes in network architecture and Layer 1 design, and is fluid in cloud services and solutions. He is also fluent in a wide range of operating systems, including Mac OS, Chrome, iOS and Android.
When he's not at TechStar, Nathan loves hanging out with his three kids, playing with home automation and home theatre technology, and building custom computers. If he could have a superpower, it would be invisibility. Now you see him, now you don't!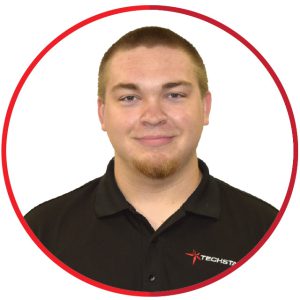 Matt Bonderman
Systems Engineer 
"I love getting to play with computers every day, figuring things out and making them work together." Matt enjoys the customer service and hardware aspects of managed IT services, being able to solve problems and provide solutions to satisfy his customer's needs. At the end of the day, hearing it's a job well done is the most rewarding part of being a TechStar.
Matt's story of coming to TechStar is very interesting. He was working at a local grocery store when Paul spotted him and noticed his customer service skills. Those skills led Paul to approach Matt to come to TechStar. Little did Paul know at the time, but Matt was just completing his last semester in college, earning a computer support tech degree. The stars aligned perfectly and Matt came to TechStar as a systems engineer.
When he's not at TechStar, Matt enjoys riding his motorcycle and building custom gaming computers. If he could have a superpower, it would be to have super speed, although he notes that with that one requires the ability to withstand the speed.
.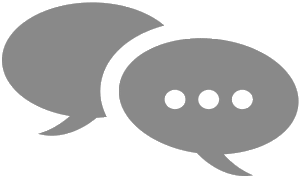 Let's chat today about your needs and goals.
It all starts with a conversation. We want to hear from you about your business, your needs and your goals. We'll ask some questions and listen to your answers. Then, after we've talked through where you're at today and where you want to be tomorrow, we'll prepare a strategy that addresses your specific needs. No canned solutions. No sales pitches. Just a partner you can trust to give you the best expert advice and provide the highest level of service.
Call or email us today to start a conversation.
952.467.9655